Tom & Bobbi's Tru-Weld
Complete with flashing blue and white arc-welding simulation!
iNstant sceNe
Part #DEI-106
N Scale Supply Price SOLD OUT
Please specify Green or Yellow
New: December 2002
"Tom & Bobbi" moved their family owned welding operation into this second hand box car body after they burnt down their old wooden shop. This iNstant sceNe is deLuxes first with "Lighting effects." The included flashing light unit is fully self contained with three button batteries. Optionally a power adapter can be purchased (DEI-993001) to eliminate the batteries. Available with either a Green or Yellow car body.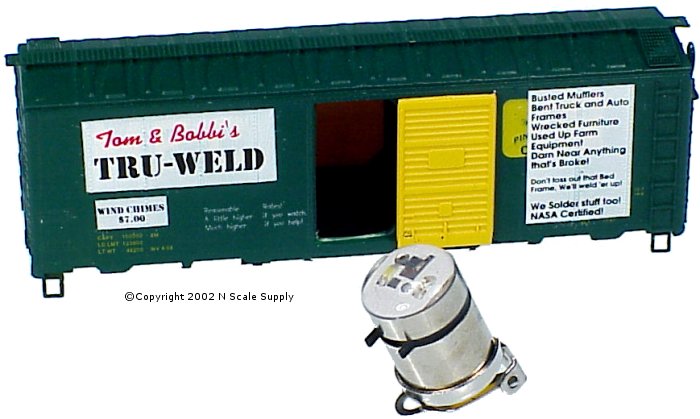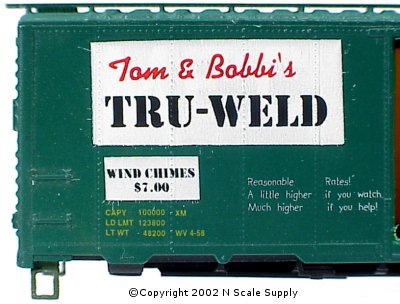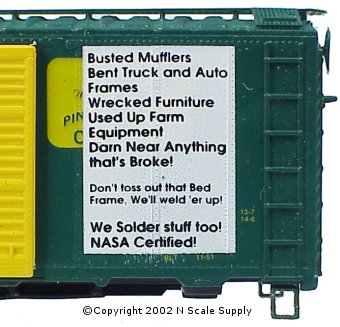 Back to N Scale Supply catalog page for : deLuxe innovations iNstant sceNes