Roadside Tourist Trap Kit (Laser Cut)
| | |
| --- | --- |
| Part #BLS-070 | N Scale Supply Price $22.36 |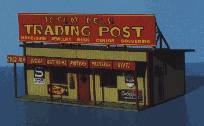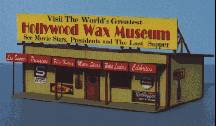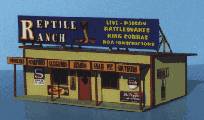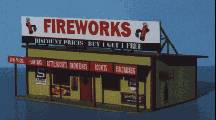 This type of structure would have been (and still is) found along the roadside all over the United States. Beckoning tourists and travelers to stop and see something to tell the folks back home about and maybe to spend a few dollars too. This is the place your parents would try to avoid, while you would plead and beg to stop and take a look around. This kit is sure to bring back a few memories and put a smile on the face of anyone who sees it.
Kit includes one laser-cut wood structure that features precision tab and slot construction and laser cut doors, windows and roofing.
Includes signs for four different businessess: Indian Trading Post, Reptile Ranch, Fireworks Stand,and Wax Museum.
Kit measures 2-3/4" x 1-3/4"