Atchison, Topeka & Santa Fe
Road # ATSF 2216
36' Riveted Steel Side Caboose

Part #MTL-100180
New: January 2003

Both regular and low-profile wheels are included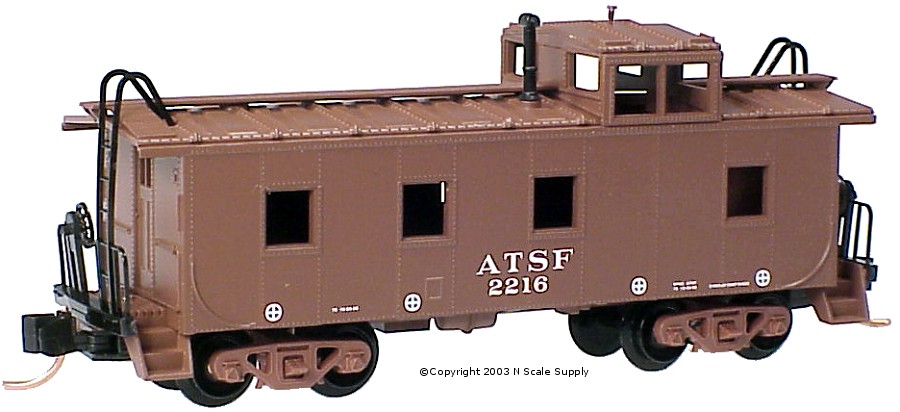 This 36' riveted steel side caboose is painted box car red and lettered in white. It was built in 1949 by ATSF with a new peaked roof and incorporated AB brakes and brown Duryea underframe. This "hack" was serviced in 1958 and used from 1958 to 1971. Waycar #2216 is fitted with Barber-Bettendorf Swing-Motion trucks.
Back to N Scale Supply catalog page for : Micro-Trains® #100000 Series