Please note that photos below are pre-production models for illustration purposes only.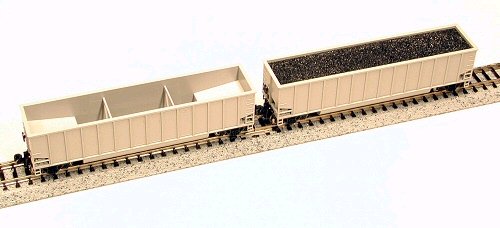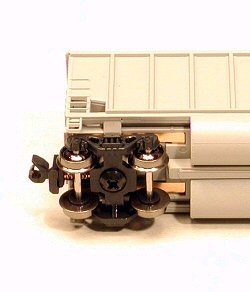 Coming to modelers in 8-car sets, Kato's new N-Scale BethGon Coalporter has many exciting features! All cars will be fully decorated with removable coal loads included at no extra cost. Interior bracing allows a new level of realism for those times when your SD70MAC or AC4400CW is pulling "empties." A new feature of these cars is a special shock absorber design to provide reliable operation.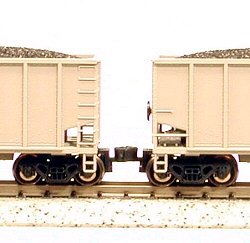 Take special note of the truck location on the cars - the prototype's wheels extend past the car end and we have replicated this appearance. Additionally, all cars will come with a "close coupling" knuckle coupler to maintain a more prototypical appearance between cars. Last, but not least, these cars will come with new low flange wheelsets.