ACF Covered Hopper 8-Car Set

Prototype Information:
First introduced in 1940's, manufactured by American Car & Foundry, built throughout 1950's and operated well in to 1980's, this hopper is one of the most popular non-boxcar pieces of equipment to roll on North American rails. These versatile hoppers were used to transport granular bulk commodities, such as sand, concrete, powdered lime, and sugar. Some are still in service today, primarily as Maintenance of Way (MOW) service.
Model Features:
Accurate scaled reproduction of prototype
Optimally weighted to prevent derailments on moderately imperfect track without hindering locomotive performance
Highly detailed ASF "Ride Control" truck
Authentic looking, semi-automatic KATO Knuckle Coupler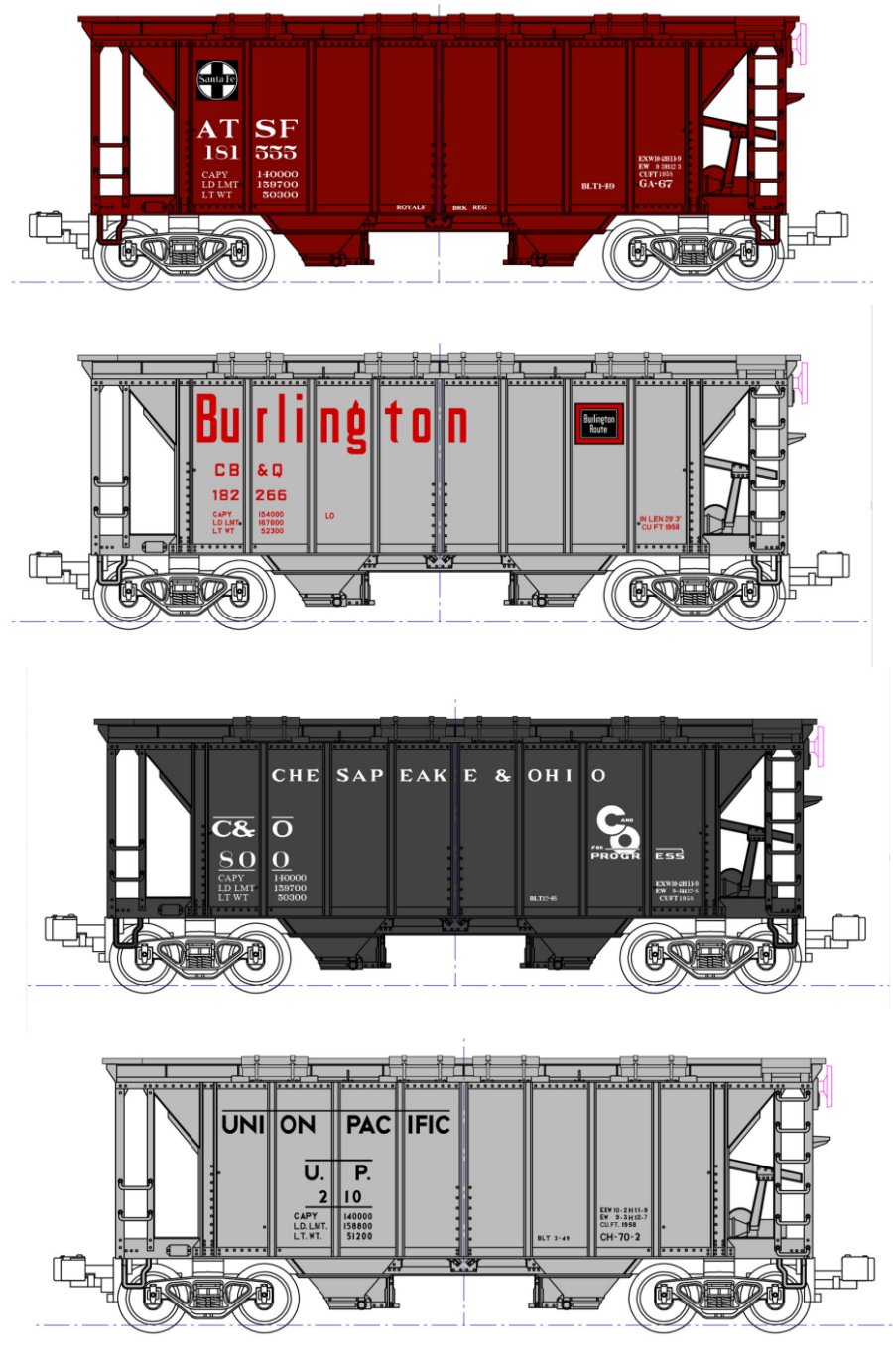 ACF Covered Hopper 8-Car Set
Includes:
Santa Fe #181555 & #181610
CB&Q #182266 & #182301
Chesapeake & Ohio #800 & #1010
Union Pacific #210 & #409